An acquaintance of mine,  wanted to help Ginger Tipple be successful in Holland. The first meeting she arranged was with an online gluten-free business in Leiden called gutenvrijemarkt.com. Here is what happened.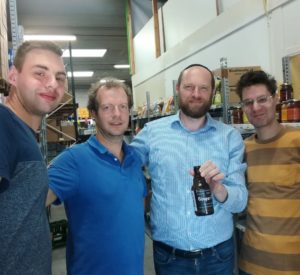 I walked in, we sat down, they poured some Ginger Tipple into some plastic cups, and decided to buy, all within 2 minutes and 40 seconds – I timed it.
Definitely worth travelling 2 hours each way.