Glutenvrijemarkt
One of Ginger Tipple's regular clients, Glutenvrijemarkt.com in Leiden, Holland, recently ordered the last few boxes of the Ginger Kriek 2017 vintage. This online store is the major player in the gluten free market in the Netherlands and sells gluten free beers including Ginger Tipple.
The Ginger Kriek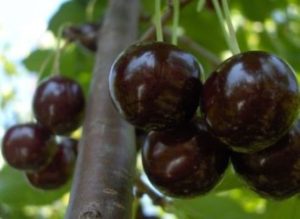 We make this particular beverage with regular Ginger Tipple, without hops, into which we add fresh morello cherries known as noordkrieken. These sour cherries are only available for about two weeks  each July and we have to be quick.
We wash each cherry and check it for mold and holes, which could mean worms or other undesirable extras.
The whole cherries with their pits then sit in the Ginger Tipple vat for six to seven weeks while the yeast ferments their sugars and their flavours, aromas and colours impart into the brew.
The 2nd Fermentation
Before we bottle the Ginger Kriek we add some organic honey and then leave the Ginger Kriek to second ferment for two months. During this period the flavours meld and the remaining sugars ferment out to give it a natural carbonation.
The Pour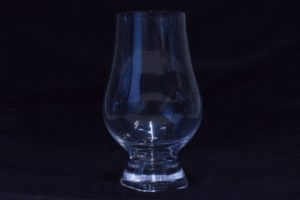 When you pour the cold Ginger Kriek into a tulip shaped glassed, you will be impressed by the synthesis of the ginger and cherries wafting past your nostrils. These aromas can only emanate from fresh natural gingers and fruits.
Most kriek beers are either sour lambics or sweet ones. Ginger Kriek is in between, very mildly sweet and a tiny bit sour.
I know I am biased when I talk about it, but it is really very good.
Buy Now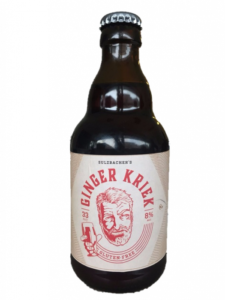 If you want to grab one of the few bottles, click on this link at Glutenvrijemarket.
Remember to drink it by the end of June 2018.
And thanks to my friends at Studio Rauw for designing the label.
One last note, it is also Kosher for Passover.